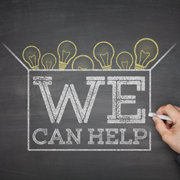 Services
Field trips to the Main Library develop that early love for the library. Age-appropriate tours are available. Your children might be surprised to find out there are more than books at their library! Call to schedule (248-232-2250).
Outreach visits to your classroom or facility within West Bloomfield or contract communities are available. To schedule an outreach visit call the Youth Services Department. (248-232-2250). Outreach visits include an interactive storytime with books, songs, fingerplays and movement while promoting early literacy skills to your students.
Set an example for your students and become a patron with a Teacher Library Card. There are amazing benefits to having a Teacher Library Card. Teacher card information:

A Teacher Card is an annual library card, good from September-August (re-apply every year)
Check out materials for classroom use (Limit of 50)
Place holds or interlibrary holds for classroom materials.
Teachers can email or call in advance to have selected items put on hold for classroom use. (theme related books, non-fiction or classroom favorites are always good for holds)

The library compiles booklists to support all domains of development at the appropriate age. They are: 60 Books for Babies; 75 Best Books for Young Children; Counting the Days 'til Kindergarten; 100 Books to Read in Kindergarten; 100 More Books! These are available to all West Bloomfield learning environments.